RUE DWYER
REALTOR®- EcoBroker, GMA, IAHSP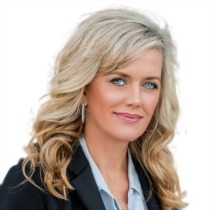 RUE DWYER, REALTOR®- EcoBroker, GMA, IAHSP
Rue Dwyer is no stranger to dedication, discipline and hard work!  She is a woman always on the go. Not only is she a 3rd Degree black-belt in Tae Kwon Do, but she makes the most of each and every day from spending time with her family on the Austin Lakes, to dancing and keeping in tip-top mental and physical conditioning.  She gives much of the credit for her exceptional focus and work ethic to her coaches and trainers of Tae Kwon Do. 

More importantly, from a real estate perspective, Rue is also a 3rd generation Austinite.  She has lived here her entire life and attended the University of Texas in Austin where she majored in Business.  That educational background and her familiarity with the City and the surrounding areas make her a rare commodity in this market.   Rue is a driven Real estate professional.  She also draws from her extensive background in Interior design.  For 12 years, she co-owned and operated a highly successful creative interiors company.  These days, she uses her creative eye and attention to detail in helping her clients prepare their homes, when selling, and pointing out subtle yet significant details when assisting buyers.  Whether it's staging a property for sale or helping buyers visualize the potential for their new home, Rue is committed to helping others get the most out of their real estate experience.  Because real estate is one of the most exciting and important investments any individual or family can make, Rue gives her all to ensure that her clients make sound decisions throughout every facet of the real estate process. 

She's a real go-getter and knows how to make each and every moment count - whether it is in her life or in her real estate career.  If you are looking for local expertise, enthusiasm, and dedication to meet your real estate needs, Rue is one of the very best choices you can make to be a part of your next real estate transaction.
Testimonials
Rue is who you want to be by your side while you shop and buy your new home. Purchasing a home can be stressful but with Rue, she makes this process easier and much more fun! She was born and raised in Austin and that girl knows her city! You will make a friend for life and have a trustworthy person on your side.
Lauren Johnston