MARY ANNE MCMAHON
Broker, Owner- CLHMS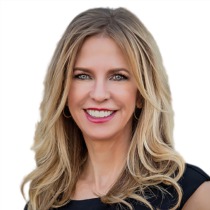 Mary Anne McMahon, Broker/Owner of RE/MAX Posh Properties, has been a top-selling residential broker consecutively, year over year, in the U.S.'s fastest growing city, Austin Texas!

After kicking off her real estate career in 2001 with Austin Investments, Mary Anne attributes much of her initial success in the industry to her past experience as a Regional Sales Manager at a large Austin technology company where she developed skills such as negotiating contracts, marketing to Fortune 500 corporations and working multi-million dollar transactions. Since starting her own company/brokerage in 2009, clients continue to work with her and her full-service team of agents because of their ethics, experience, and expertise.
Mary Anne has proven to be successful in this highly competitive marketplace by offering clients a realistic outlook on what they can expect to achieve through utilizing advanced technology resources and tools that provide precise, current market data statistics and trends. With the help of her elite team of twenty+ agents, split between two prime locations in downtown and south Austin, she is able to cover central/surrounding areas and offer assistance to clients looking to buy, sell or lease properties, ranging from residential to investment to commercial.
Mary Anne, a proud mother of three, is a large supporter of her children's schools, all Saint's Episcopal School and the Eanes Independent School District. She has also supported the community through her involvement in Austin Children's Shelter, Austin Symphony League, Austin Ridge Bible Church and Girl Scouts of America.
Testimonials
I've had the opportunity to attend their open houses and office in N. Lamar Blvd. The agents are welcoming and attentive. I was impressed by the level of attention to detail and professionalism by Mary Anne McMahon and her team. Beautiful properties!
Carlos A. Zorrilla
I rarely write reviews but when the service, information, and overall business acumen is this exceptional, well then its time for me to stop and take notice! I wish I could go into detail how hard this agency worked to achieve not only my needs, goals, and desires, but also the buyers. They are not run of the mill, and the way they handled the two sides of the table was beyond anything I have experienced. I have without a doubt met the most professional, savvy, and caring group of realtors in the business. Of course, that starts with the owner, Mary Anne McMahon who I sincerely consider as one of the most valuable sources when it comes to real estate, as well as becoming a dear friend in the process. What a remarkable woman and organization. Bravo to all the goodwill you have provided to me and the Austin community, including quite a number of charities.
Jinous Rouhani
I am so happy I listed my home with Mary Anne. She is a consummate professional but at the same time very down-to-earth. She understands the market and won't ever try to get you to lower price just to make a sale. And she goes out of her way to make everyone happy while getting the job done. She even helped me pack up the last of my things when at the end, I was running out of time. And she drove me to the airport. That's service!
sherriesanet (Zillow)
Mary Anne McMahon helped sell my father's house. The house sold the first week it was on the market. She helped us get all the paperwork to her so we didn't have to drive to Austin for the closing. She also found movers who helped pack the house. Mary Anne made arrangements for the house to be cleaned. After all, this was done, she made arrangements for all the furniture and items in the house to be shipped. I highly recommend her for people trying to sell a house. I wish she worked in the DFW area as I would let her be the realtor to sell my house.
fiddlegirl53 (Zillow)