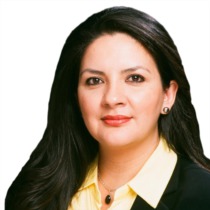 MARISOL GIRON, REALTOR®
I am a professional that takes pride in helping my clients achieve their real estate goals. My background in banking and lending has helped me be a better liaison for my clients. I love working with new homeowners and guiding them through the process or helping a seller prepare their home so it can look at it's best. If you are in Austin or surrounding areas I am your go to agent, I am just a phone call or email away. 

Soy una profesional que se enorgullece en ayudar a mis clientes a lograr sus objetivos de vender o comprar una casa. Mi experiencia en gerencia bancaria y préstamos hipotecarios me ha ayudado a ser una mejor guía para mis clientes. Me encanta trabajar con nuevos propietarios y guiarlos a lo largo del proceso o ayudar a un vendedor a preparar su casa para que esté en óptima presentación para la venta. Si se encuentra en Austin o en las áreas cercanas, soy su agente, solo llámame o mándame un correo electrónico.
Testimonials
Marisol is one of the best realtors I have worked with. She treated me like family, she walked me through the whole process and she always explained every step of the way with details. I am so thankful for her service she made it a smooth process to getting my house.
Elizabeth Aviles
Amazing realtor! Easy to work with and very knowledgeable, always answers her phone and my questions. 100% recommend her!
Rafael Chavez
Awesome realtor, process was smooth. Marisol was very helpful and was very prompt in answering every question I had.
Rodrigo Martinez
Marisol helped us find our new home. She is on top of things as a realtor. She is very professional and simplifies the process easy for us to understand. I recommend her to anyone interested in having a professional buying or selling a house/property.
Mey Giron
Thank God for putting an angel in my way (Marisol Giron) it was a pleasure to meet an excellent person and # 1 Realtor with an incredible experience, Always Glad willing to help you to buy the house of your seignos. Thanks, Marisol for all your work and wonderful performance with my family, we will always be grateful.Thank you God for giving me the privilege of knowing a great person and the best Realtor.
Lupita Dominguez
More Testimonials