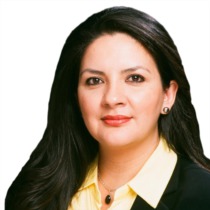 Marisol is originally from Kerrville, TX but has lived in Austin for over 20 years.  She has seen how Austin has changed and grown into the creative, beautiful, and energetic city that we all love. 

In addition to being a realtor, she has over 15 years' experience in banking as a manager and mortgage officer.  With her experience and skills, she will set the right expectations and guide you step by step through the important process of your real estate needs. Marisol is a tireless professional who takes great pleasure in finding the right "fit" for her clients. Her clients constantly praise her for her willingness to go above and beyond, noting that she is always one step ahead, foreseeing any bumps in the road and pre-emptive problem solving along the way. She believes it is often the little things that can make a big difference; she goes the extra mile to ensure each sale reaches its full potential.

Marisol's ethical and thorough approach to all transactions has earned her a growing client base built on satisfied customers, referrals and repeat clients. Whether you are a first-time homebuyer, new to Central Texas, or have lived here your whole life, she has the experience, passion, and energy to take care of your real estate needs!