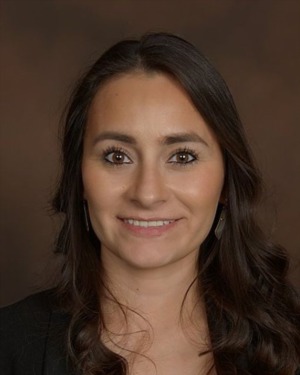 MABELY REYES, REALTOR®
Her social and human services experience was about focusing on prevention as well as remedying problems, while maintaining a commitment to improving the quality of life of people in need. Which further proves why she love taking care of her clients. Providing exceptional Customer Service and earning her client's trust is what she strive for. She passionate, determine and a dedicated hard worker. She goes above and beyond of what's expected. Her exceptional work ethic is what makes her stand out and allows her to continue to grow and learn. During her downtime, Mabely loves spending time with my family. Family should be everyone's priority, which is why she believe her passion as a realtor is that much more meaningful. She strive to help families find a place to call home! She has lived in Austin for over 10 years and have fallen in love with its growth and diversity, giving her the ability to guide both her buyers and sellers clients. SHE'S IN IT FOR YOU!!


Testimonials
Thank you so much, Mabely. Our house is amazing. Love this area. Thank you for being available on a weekend to get this done for us. You are very professional and knowledgeable in every aspect. We'll never be able to thank you enough!
LizEtte Esparza
Mabely really stuck in there with me and my roommates when we were looking for a house that fit our needs. The market in Austin can be really fast moving, fortunately we had the perfect realtor on our side. Thus finding there perfect place was easy as pie. She made herself available to show houses during hours that worked around our varying work schedules-this even included evenings and Sundays. Mabely's approach was client-centered and we could not me more satisfied with the fruits of her labor!
Ahmad-Rauf Hardy
Looking for a house can be stressful, especially being a 1st-time buyer and single mother trying to multitask. My experience working with Mabely was great! She made sure I was getting my money's worth. She made the process easy, friendly and candid. She worked hard to find everything I was looking for my dream house. My child and I certainly appreciated. I would highly recommend working with her.
Mayra Gonzalez
Mabely is the bomb! She really made house hunting so easy and less stressful. She was so patient with us and all our demands and was able to help us find a beautiful place we now call home!
Roxana Margarita Menchaca
Mabely is a gem! So kind and helpful throughout the entire process. Genuinely cared about what we were looking for, and would show us relevant homes based on our priorities/ preferences.
Stephanie K Hernandez
More Testimonials