LORI B. THOMISON
REALTOR®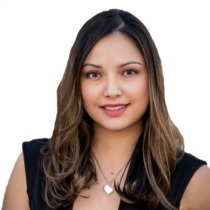 LORI B. THOMISON, REALTOR®
Lori has been passonate about her pursuit of Real Estate sales since entering the business in 2005. She holds a B.A. from the University of Texas at Austin and proudly serves Austin and the surrounding areas. Her team strive to bring service, results and an exceptional transaction experience to her clients for decades.
Testimonials
Lori is an amazing person! I met her not long after I moved to Austin (co-workers) and instantly liked her. She is creative, innovative, efficient and very supportive. All terrific qualities to have when it comes to real estate. I'm not surprised at all that she landed a role on tv. She just has that charismatic flair. Congrats!
Geneva C
We will be forever thankful that Lori was able to find us an amazing 4 bedroom home in Brushy Creek! I've always wanted to live here and she made it happen! Now my kids get to grow up here!
Amanda Ann LaFuente
Lori helped us find our perfect home last year. Every question I had was answered promptly, and she really made sure we understood the process. We would definitely recommend her!
Kandice Friestman
You were so kind and helpful and super responsive! Thank you so much!
Patricia M. Delgado
Lori was awesome! She went above and beyond and made my first time home buying experience an ease! Well definitely use her for the next one!
Abbie Chaudoin