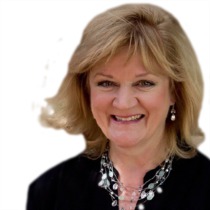 JODY HEHMSOTH, REALTOR®
Jody Hehmsoth is not your typical salesperson. She believes that being patient and caring is paramount in taking care of her clients and that translates to homebuyers that don't like feeling pressured. With more than half of her business consisting of repeat clients and referrals, Jody's philosophy has proven to be effective over the years. Her friendly personality, expertise, and customer service keep clients coming back.

Jody has extensive knowledge of the growing city of Austin, which enables her to assist clients all over the area. She has called Austin home for more than 30 years, and her understanding of the thriving market helps her advertise to a variety of buyers. From million dollar homes to bungalows that can be flipped, she thoroughly enjoys all aspects of the real estate business, with a particular interest in design. Jody takes pride in maintaining an active relationship with all of her clients both throughout the home buying or selling process and after for years to come.
During Jody's personal time, she enjoys contributing to the community, as an avid supporter of Austin Pets Alive and Capitol Area Food Bank.
Testimonials
I have work with Jody in 3 different occasions and highly recommend her! She is punctual, professional and has your best interest at hand. I have bought two homes and rented one using Jody as my agent. Each time she was very helpful.
ceciliagros (Zillow)
Jody was very helpful in helping me find my first house. Many houses came and went within a couple days and Jody was very diligent in contacting me as soon as one house became available that met my list of requirements. She was always available for a phone call, text, or email to answer questions I had throughout the entire process.
Brian Villalobos
Mrs. Jody H. is a great agent. She is patient, responsive, and extremely conscientious! Many of us stressed during the sell/buy process. That's when a great, experienced agent can make all the difference! It was so very nice to be able to rely on Jody for foresight, expertise, and experience in the crazy Austin buyers market. She was very supportive, no-nonsense, and helpful regarding all the ins and outs of an Austin purchase. As a long time resident of the areas of Austin we would all like to live in, Jody has the inside scoop on local trends. She helps make home buying fun. Jody went out of her way to give excellent service with every step of our purchase. I have also known her to spend a great deal of time pre-viewing options to find good rentals near campus. That's dedication. It really helps to have an agent who cares!!
Leilamills01 (Zillow)