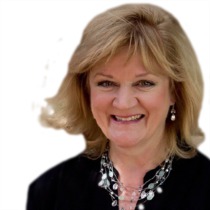 Jody Hehmsoth is not your typical salesperson. She believes that being patient and caring is paramount in taking care of her clients and that translates to homebuyers that don't like feeling pressured. With more than half of her business consisting of repeat clients and referrals, Jody's philosophy has proven to be effective over the years. Her friendly personality, expertise, and customer service keep clients coming back.

Jody has extensive knowledge of the growing city of Austin, which enables her to assist clients all over the area. She has called Austin home for more than 30 years, and her understanding of the thriving market helps her advertise to a variety of buyers. From million dollar homes to bungalows that can be flipped, she thoroughly enjoys all aspects of the real estate business, with a particular interest in design. Jody takes pride in maintaining an active relationship with all of her clients both throughout the home buying or selling process and after for years to come.
During Jody's personal time, she enjoys contributing to the community, as an avid supporter of Austin Pets Alive and Capitol Area Food Bank.