JEREMY LARSEN
GRI, REALTOR®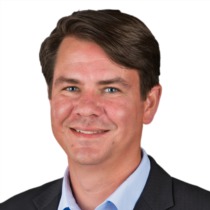 Austin is one of the top-ranked cities in almost every survey of The Best Places to live, work, raise a family, nightlife and of course real estate investments. That is why Jeremy Larsen loves living here with his wife and two kids. As a Realtor, he is committed to focusing his efforts on your needs to buy, sell or invest in real estate.

Jeremy has the experience and background to help you find the home or investment property that makes the most sense for you. He will show you the benefits of the property, surrounding area, and financial growth potential. He will also show you the down side of the property, so don't be surprised if he talks you out of a few. Jeremy believes, when you find the right property in the right location and it makes financial sense, then you can rest knowing you've made the right decision.

He has a great team of partners, lenders, vendors, title companies, and a steadfast team at RE/MAX Posh Properties to ensure that your transaction goes as smooth as possible. If you're looking for an experienced agent with your priorities in mind give Jeremy a call today!