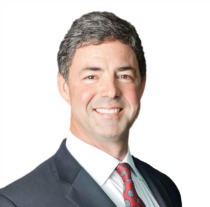 JACK MCDONALD, REALTOR®
Jack is a life-long Texan – born in Houston, raised in Dallas, and has been selling real estate in Austin for over 30 years. He knows Texas, and he knows the Austin real estate market. Jack is a full-time Realtor, and he has chosen to be associated with one of the nation's top real estate companies, RE/MAX, since 1990. He and his team stand ready to meet all your real estate needs. Jack lives in Austin with his wife, and they have four children (and a few grandchildren)!

Testimonials
Jack McDonald and his team assisted me in my relocation from Illinois to Austin, TX. Not only did Jack go above and beyond for me in the purchase of my home, but he continues to help me with questions and contacts in Austin. Jack is passionate and highly dedicated to his clients and I couldn't recommend a better agent!
SafetyAnn (Zillow)
Jack and his team smoothly managed our transition from one home to another in Austin, with a very short window to work his magic. By leveraging excellent contacts in the industry and his expert knowledge of the marketplace, Jack was able to steer us around typical frustration points and help us secure a solid purchase point for our new home.
Don't let his Austin-style, laid-back demeanor fool you! He's smart, organized, and professional, and manages his transactions with character and integrity. Highly recommended.
SLHasting (Zillow)
Jack helped me buy my first home which is a very intimidating process. Jack was patient and reassuring and willing to explain every step of the process. He referred me to a great mortgage company who went above and beyond to help me understand the mortgage aspect. Jack has a vast knowledge of real estate he took me to numerous properties and he would tell me if a home was not a good investment for me. I appreciate Jacks patience and honesty. I will never buy or sell a home without him. I recommend Jack every chance I get, he is an asset to have on your side. I am confident Jack will look out for your best interest. He looked out for mine, and now I have a beautiful home!
Matilda Humphrey