Glenda Broughton
GRI, SRES®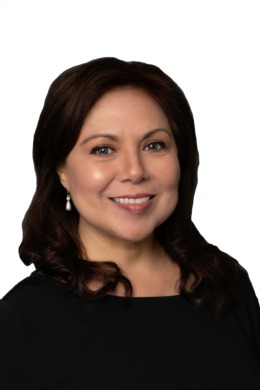 Glenda V. Broughton, REALTOR®, GRI, SRES®, SRS®
Glenda decided to take a chance and leave her long-term tenure working for a fortune 500 company back in 2004 to pursue the field of real estate. Working both independently and with teams has been instilled in Glenda. She has a Father who is a retired Military man and brothers who have served our country and she's very proud of it. She is a wife to a husband who has played saxaphone since the third grade and who was raised by a family that loved to sail during his childhood who taught Glenda how to sail early into their marriage. She was raised in Corpus Christi, traveled for work throughout the U.S. in her early years and later moved to Austin in the mid-90's and loves everything about lakes, coastal areas, beaches, oceans and sail boats! Her son is a graduate from Texas State with a Bachelours of Science. She loves music and loves to sing and as one of her many goals, continues to pursue some kind of education each year. She also loves to travel and says the furthest she's traveled is to Cape Town, South Africa with her husband. She loves to periodically volunteer in her community and has worked for a couple of years with non-profit organizations along the way while managing to get certified as a medical assistant. She says this education has helped her tremendously during minor emergency situations.
Glenda is a designated Graduate of the REALTORS® Institue (GRI) approved by the National Association of Realtors and has earned both designations and certifications through both education and proven experience such as Seller's  Representation Specialist® and Seniors Real Estate Specialist® (SRES) recognized by the Real Estate Business Institute, National Association of Realtors®, the Texas Association of Realtors® and her local Association with the Austin Board of Realtors. Glenda has also earned a national designation recognizing her as a Certified Condominium Specialist (CCS®) granted by the Council of Condominium Specialists® to REALTORS® for their professional use in their marketing, promotion, acquisition, divestment, with proven listing and selling activities of common interest developments/communities.
Glenda V. Broughton also has a certification from The Institue for Luxury Home Marketing®, Glenda V. Broughton is part of an international network for real estate professionals who specialize in the luxury market.
For fun, she thought of pursuing a teaching certification through the Texas Real Estate Commission in order to help fellow colleagues and recently earned the  certification as a Proprietary Real Estate Instructor.
She finds the pursuit of real estate education extremely beneficial in order to stay current with industry standards, trends and practices. She loves sharing experiences or educational tips to prospects or clients about selling, leasing or buying in order to bring some peace of mind and comfort into their transition during their move. She is highly effcient and result oriented.