Bridget Shoemaker
Realtor®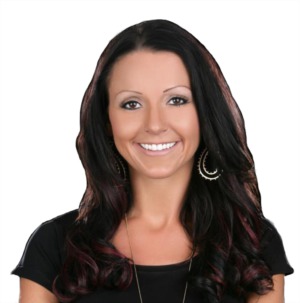 Testimonials
Bridget is an amazing person who cares deeply about her clients and is always looking out for their best interests. I knew from the first time I spoke with her she was the real deal and the longer I know her the more I love her. She is incredibly knowledgeable and offers excellent, first class service - you would be crazy to consider using anyone else for your real estate needs. No one will ever work as hard for you as she does and not only will you want her as your realtor for life but also your friend :) Bridget is the absolute best both personally and professionally and you can only benefit from knowing and working with her!
Shelbi White
I don't even know where to begin bragging about Bridget. She has worked with us for over 6 months trying to find a home in a specific neighborhood with a tight budget. She worked all hours of the night, 24 hours a day, 7 days a week to successfully find our perfect first home. We couldn't have done it without all of her hard work and dedication. There isn't another agent out there that would have fought for us as hard as she did. We are incredibly blessed to have been referred to Bridget and plan on keeping her as our realtor (and now friend)! Thank you for everything you did and mostly for putting up with us! ;)
Kirstin Dreies
Bridget is one of the most productive and knowledgeable agents in the industry. She knows every angle of the transaction and excels at providing premium service to her clients. Her clients return to her for their next real estate transaction, and the next. Her business is based on referrals which speaks volumes about her expertise. I highly recommend Bridget Shoemaker for all of your real estate needs!
John Lockhart II
I purchased a condo for me and my girls last year and I was very fortunate to have worked with Bridget Shoemaker. I was not represented by a realtor and Bridget was the listing agent. She could not have been more pleasant, yet professional at the same time. She was always available and easy to work with. I knew that her clients were very lucky to have someone working so hard for them. Purchasing the condo was a significant (therefore emotional) event for me and Bridget made the experience so nice. She even gave me (her non-client) a housewarming gift at closing! I would definitely recommend Bridget as a realtor and would love to work with her again in the future.
Therese Spalding
Buying a home in central Austin is tough right now so you want an agent that will hustle. After losing four contracts to cash offers we put an offer on a nice house that had sat all summer. The reason this house was not sold was because the seller was literally INSANE and the listing agent was incredibly incompetent. It was a struggle, to say the least.
Bridget fought for us like she was fighting for her own house, basically brokering both sides of the deal to get our deal done. 10/10 would use again.
Mike K.