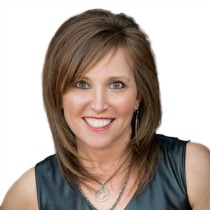 When it comes to the Real Estate market in Westlake, Central Austin, Lakeway, and Austin Downtown Condos, Beth's expansive knowledge surpass many top Realtors. She has consistently proven to be a top-producing agent for over nine years.

Beth is from the North Suburbs of Chicago and has a B.A. in Journalism and Mass Communication from the University of Wisconsin-Madison. She moved to Austin in the late 80's with her husband. She has lived in Westlake-Eanes ISD for 16 years. She focuses on residential properties all over the Westlake, Downtown and Central Austin area. Her broad network within the community and experience with high-end clientele continues to be evident in her real estate success. Beth continues to network with many realtors and brokers to always be several steps ahead and be knowledgeable of what will be the newest properties on the market before it is publicly marketed.

During her free time, she enjoys spending time with family, volunteering, boating and entertaining her friends. Beth has two children who have graduated from The University of Texas-Austin and another child at University of Texas-Austin. Beth's claim to fame is that she works a broad spectrum from leases to luxury properties. Due to her dedication and overall skills, Beth continues to be a top Realtor in Westlake, central Austin and the Downtown luxury real estate market and one of Austin's finest agents!