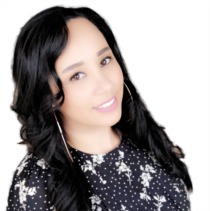 Arlene Diaz is a real estate agent who helps home buyers and sellers in Austin, Texas and the surrounding areas. If you're looking for an agent with patience, perseverance, and a passion for helping people, you've just found her!
Arlene relocated from the West Coast to Texas a few years ago to be closer to family and ministry. She transitioned from the medical field to real estate to fulfill a lifelong passion. It was her desire to help local families and individuals that prompted her career move.
Buying or selling a home can be exciting, but it can also be stressful for first-timers and those who have a short timeline. Arlene knows this firsthand because she's been there herself. She understands and appreciates the personal side of the real estate business, as well as the financial side. That's why she works extra hard to keep her clients informed, and to make the process as smooth as possible. Arlene has the market knowledge, the perseverance, and the customer service skills needed to make your next real estate transaction a successful one.
When she isn't helping clients, Arlene enjoys spending time and making memories with her four children and friends, cooking, reading and a good cup of coffee.
If you have any questions about real estate services, or what she can do to help you, please don't hesitate to ask. Arlene looks forward to hearing from you!